we're back from visiting the City of Brotherly Love.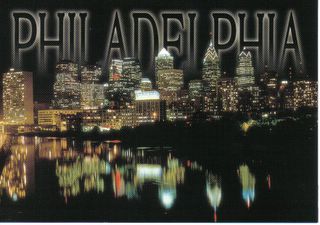 image fr
Been There, Saw That
on our way we stopped at our favorite superstore for a quick pitstop lunch--it is right at the end of the exit ramp off Interstate 95. New Haven, CT.
if you MUST have fast food...Ikea's cafeteria where i had the gravlax platter and my guys had the meatballs and fries. and a round of Marabou chocolate bars.
koi in the suite hotel atrium
pampered guests...free breakfast buffet and daily "beverage hours"... swimming in the indoor pool
Benjamin Franklin recruited two little Bostonians...
into the Continental Army to fight a worthy war...
ring THIS bell
Betsy Ross' kitchen
Reading Terminal Market...my heart pounded, i got dizzy, goosebumpy...thanks to the one and only
stef
, she who understands of what i speak, for tipping us off. we'll meet next time for sure, okay stef?!
can't not have cheesesteak in Philly. hmmm. i thought, what's the big deal? perhaps i need to try some more.
Vietnam Restaurant
we'd opted for a Vietnamese dinner instead of Chinese, because the week before we'd had a surfeit from all the family reunion dinners. (of course we found a great dimsum lunch place, the
H.K. Golden Phoenix
.)
Vietnam
, a cozy elegant place, with dark woods and soft lights--we felt slightly out of place with our little brood but quickly lost all sense of self-consciousness as we dug in. large portions, reasonably priced. it's always great to be daring and risky and just try someplace new. and find the food up to par! it's right next to the 6th district police station, on 11th and Race Sts.
this is the best bun i've encountered so far...the house special with cha gio, grilled chicken, pork, and sausages (they ran out of the squid and shrimp, hmph!)
we enjoyed ourselves immensely. we found it very clean and tourist- and family-friendly. too bad it is far, we want to return again and again. the streets are easy to navigate! the Chinatown is clean! no one honked us despite our touristy pace! the vendors are polite! well i AM comparing it to our hometown ;)
800 miles round trip, our elderly minivan has brought us back safe and sound, next year again NOT same time?...we will return when there is no heatwave.